WIN2DAY – A STRONG PARTNER TO AUSTRIAN SPORT
win2day is the premier address for licensed games of chance on the Internet. In early 2022, win2day stepped into Austria's world of sports as a supporter and sponsor.
Fair play is the basis of its involvement
At win2day, attitude is the top consideration when engaging in sports sponsorship. The company supports the national teams, top leagues and major events in five types of sport. It funds women's and men's teams, as well as teams for disabled athletes, affording them all the same recognition.
win2day has also signed up to FAIRPLAY in all areas and is a member of the 'Play Fair Code', an Austrian association that upholds integrity in sport. As an operator of online games, this sees win2day make a contribution to supporting fairness in elite sport.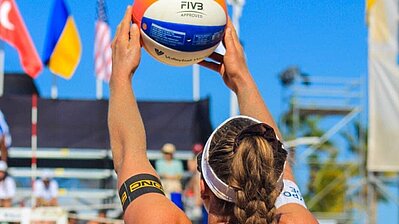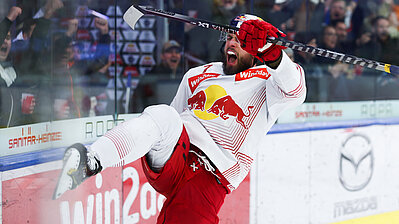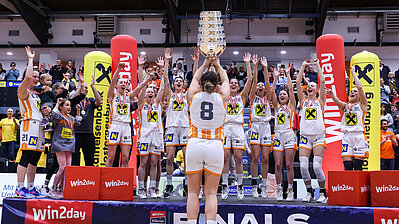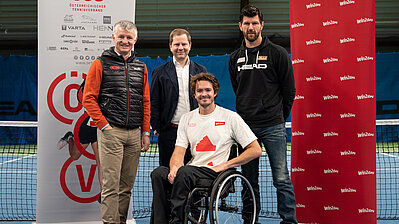 win2day gives equal support to women's and men's teams and those for disabled athletes across five types of sport.
win2day supports these types of sport
Ice hockey
The win2day ICE Hockey League, the women's national ice hockey team, men's national ice hockey team and the para-national team can count on win2day's sponsorship until at least 2025.
Tennis
The win2day National Tennis Championships and the win2day National Wheelchair Tennis Championship also benefit from the support of our online game provider.
Basketball
As sponsor, win2day supports the win2day Basketball Men's Superliga, the win2day Basketball Women's Superliga and the win2day Wheelchair Basketball League. In addition, win2day is the main sponsor of the women's and men's national teams, the Basketball Austria Cup for women and men, and the 3x3 Basketball European Championship, supporting all these events with substantial recognition.
Beach volleyball
This appealing high-performance sport is a unique experience, imbued with flair that captivates its viewers. win2day is a proud partner of the win2day Austrian Beach Volleyball Tour PRO. win2day also sponsors the Austrian Beach Volleyball Championships and the Austrian Deaf Sports Association's National Beach Volleyball Championships.
Table tennis
Women's and men's table tennis is the fifth sport supported by win2day. The win2day 1st Bundesliga is a core component of win2day's sponsorship portfolio. In addition, the company is active as the main sponsor of the men's and women's national teams, supporting local pros in their quest for international success. win2day also supports the National Para Table Tennis Championship as main sponsor.