'KLIMAAKTIV' AWARD FOR CASINO BADEN
As part of the Austrian Sustainability Summit at Tech-Gate Vienna in March 2022, 20 Austrian companies were recognised for promoting the withdrawal from fossil fuels and making the best possible use of energy.
For its work at Casino Baden, Casinos Austria was recognised by 'klimaaktiv', the climate protection initiative of Austria's Federal Ministry for Climate Action.
The award was given on the basis of the renovation of the cooling system, including heating, ventilation and air conditioning, undertaken at Casino Baden in 2020. An enormous reduction in energy and costs of 36.3 per cent was achieved in 2020 as compared to 2018.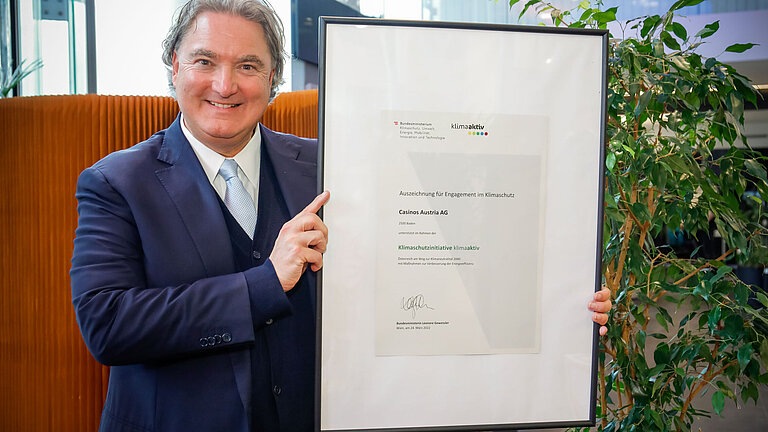 Director General Erwin van Lambaart: "Climate protection is a marathon, not a sprint. Every single metre and measure is important – and so is awareness, too. That's why we try to do our bit to protect the environment at various points. We're proud of this award and see it as motivation to drive forward our commitment further."