CORPORATE VOLUNTEERING AT S'HÄFERL
Corporate volunteering in the kitchen at s'Häferl has a long tradition at the Casinos Austria and Austrian Lotteries Group. Many of us have already been there in person and prepared countless hot meals for people in need. To make a hearty potato goulash, for example, you have 50 kg of potatoes that need peeling and 20 kg of onions that need chopping, which calls for lots of volunteers.
What is s'Häferl all about?
s'Häferl has been active since 1988 and calls for a nuanced approach on issues linked to the integration of ex-prisoners. Volunteers run day-to-day operations in collaboration with proprietor Elisabeth. They prepare hot meals for those in need, looking after up to 400 people a day. After they've finished eating, guests are invited to stay and relax for a while. This makes s'Häferl a place of community, a place to share a meal and a place where people can escape the problems of day-to-day life.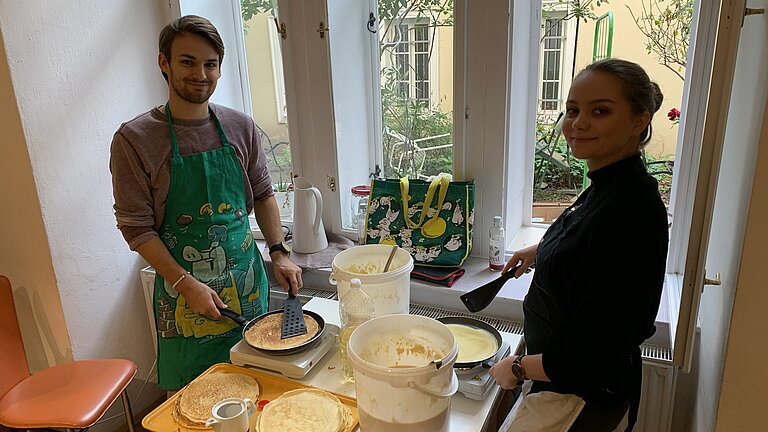 Other projects we support
Supporting projects and institutions dedicated to the well-being of people and nature is a core component of the sustainability strategy pursued by the Casinos Austria and Austrian Lotteries Group. The goal is to actively contribute to sustainable development.
Alongside s'Häferl, our corporate volunteering supports the Wald4Leben project, which is focused on protecting forests and species preservation. The same goes for the Lichtblickhof, another institution that receives support. They assist children with serious, life-limiting illnesses and their families by providing animal therapies. As a Group, supporting these projects enables us to demonstrate our commitment and responsibility to society and the environment.