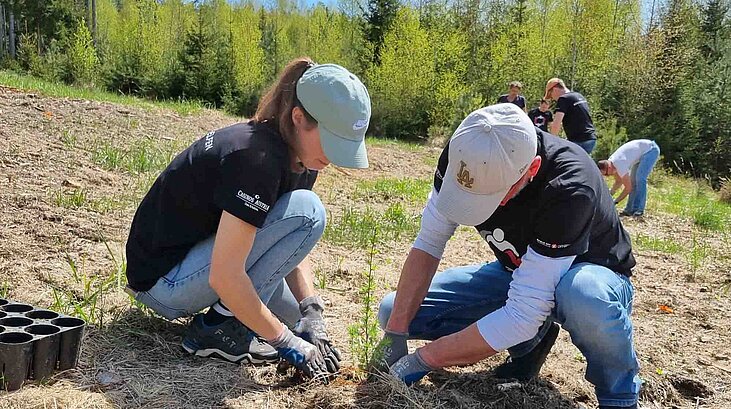 Excursions as part of our Corporate Social Responsibility
The CSR Forum of the Casinos Austria and Austrian Lotteries Group is the hub of all our CSR activities. Around 50 CSR officers and climate ambassadors from all areas of the company come together six times a year. In addition to discussion, training and information exchange, the group also goes on excursions several times a year.
Impressive result

In May 2023, some of the Forum members, a total of 17 colleagues from different fields, set off for the northern part of Lower Austria, where the "Wald4Leben" project is based. As part of the corporate volunteering programme, they spent an exciting day living climate protection. After a short theoretical introduction on the topic "How do I plant a tree, what do I need to consider?", they rolled up their sleeves and grabbed their shovels and spades. The impressive result of the corporate volunteering: exactly 1,005 new trees were planted! After we were already able to plant around 400 trees in the same area in 2022, once again an important contribution has been made to strengthening the local forest and thus climate protection.