WINWIN MAIN SPONSOR OF THE AFRICAN TOBOGGAN CHAMPIONSHIP
WINWIN has been the proud main sponsor of the African toboggan championship in Salzburg since 2018. The event was launched by the 'Sport spricht alle Sprachen' [sport speaks all languages] association and celebrates its 10th birthday in 2023.
We promote inclusive events and associations
The 'Sport spricht alle Sprachen' association brings together Europe and Africa with an exciting race in keeping with the motto 'Austria's coolest integration event'.
Anyone with African roots who lives in Austria is entitled to compete in the toboggan championship. This is the first time that some of the participants have seen snow in all its glory.
For instance, a tobogganer from Egypt made her first ever snowball during the recently held 10th championships! The new tobogganers are fascinated and can dive into a whole new world at this event – in the literal sense.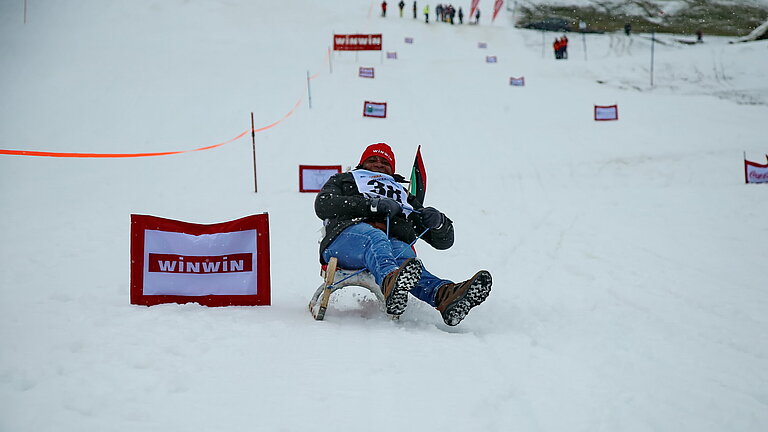 The 2023 champion hails from Kenya
Champion Alisha Mweni made it to the top of the podium this year. The successful tobogganer who hails from Kenya works at the WINWIN outlet in Salzburg and successfully defended last year's title with this victory.